With free wifi throughout, our location overlooks the wonderful picturesque Pavilion Gardens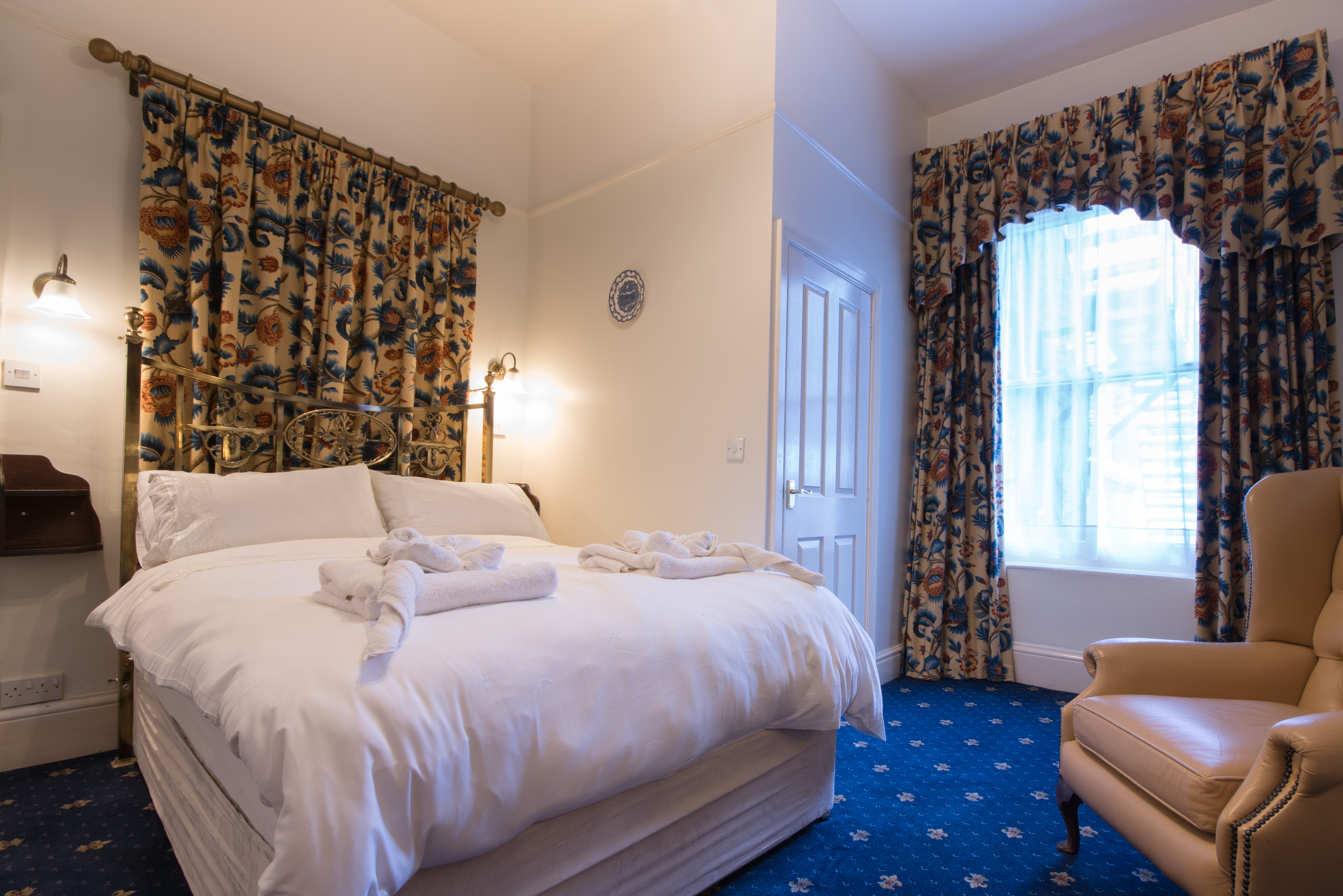 Room 6
Room Configuration at The Roseleigh
FREE Internet Access – Ruckus Wireless System ( providing complete coverage in all bedrooms and all public areas) is available free of charge,  Ruckus Testimonials
7 Flexible Rooms en suite                                                             (Super King Size Double OR Twin – using zip and link mattresses) – 2 with lake view and 1 ground floor
5 Standard Double Rooms en suite (2 with Bay Window lake view)
1 Single Room –  with separate private facilities        (not en-suite)
Our bedrooms are well furnished and decorated in a clean and comfortable style sympathetic to the Victorian era of the building.
All rooms have tea and coffee making facilities, hairdryer,                 and 43″ Flat Screen TV with Free View.
Single occupancy prices go to the Tariff & Booking page & tick the box which states "Show Me : Single Occupancy Prices"
Please note that at weekends / festivals /peak season we do not provide discounted single occupancy rates – the full room price would apply.
(NB: Lake View Rooms – Full Room Rate always applies)
We welcome children aged 6 years and over (please note that we have no family rooms, the maximum occupancy is 2 people per room in our twin/double rooms, and 1 person in our single room)
PLEASE CLICK ON THIS LINK TO See our Virtual Room Tours >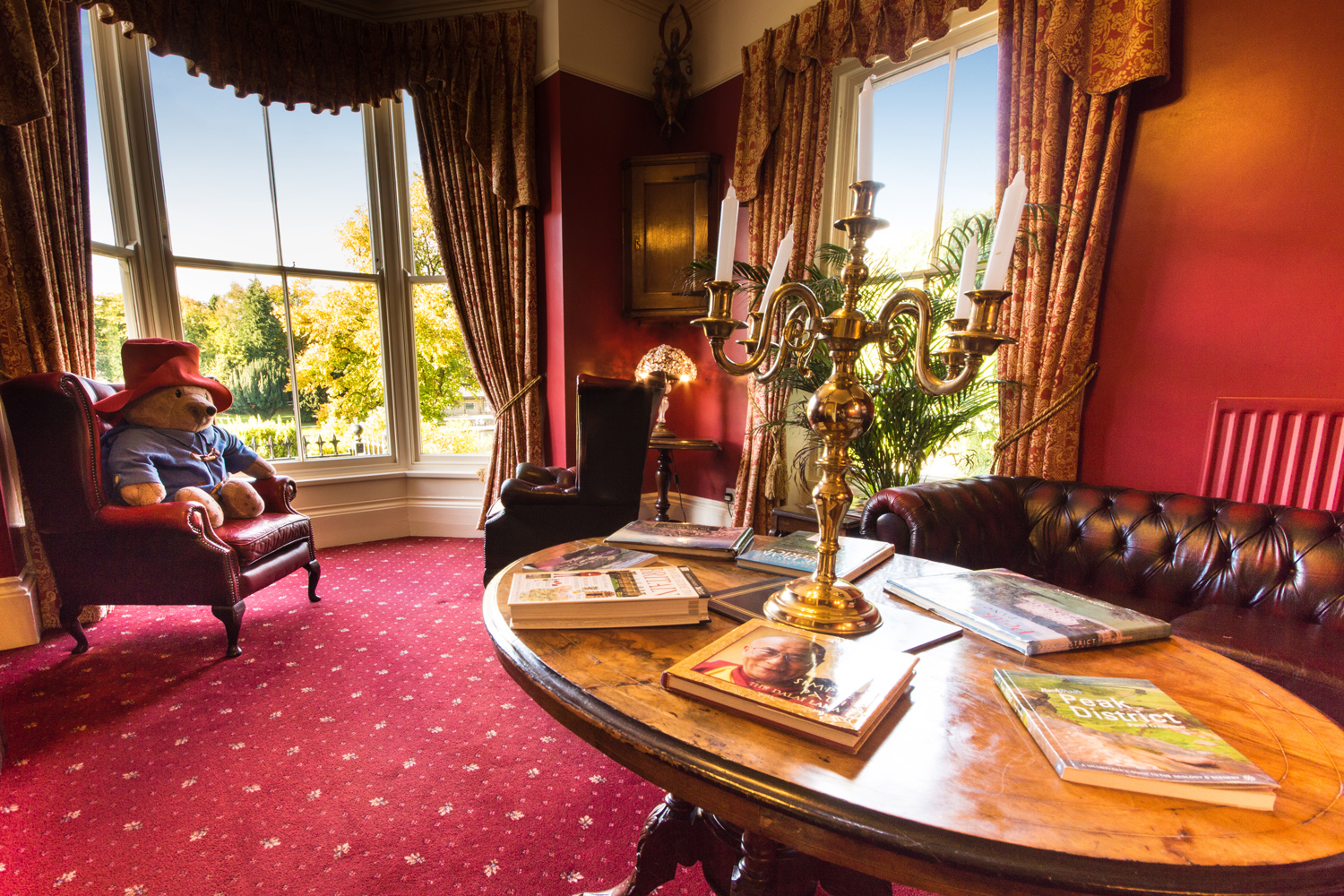 Public Lounge
General Information
Internet Access
FREE Internet Access – Ruckus Wireless System (providing complete coverage in all bedrooms and all public areas) is available free of charge. Ruckus Testimonials
Walkers:
Would walkers please remove boots and dirty clothing before entering The Roseleigh. We will do our best to try and dry wet boots – please contact reception. Please note that we do not allow the washing of boots in the bedroom en suite facilities.
Health & Safety
Please do not come to stay at the Roseleigh if
You have COVID 19 or the symptoms (a persistent cough, high temperature or loss of taste/smell)
You have been in contact with someone who has COVID 19  within the last 14 days OR approached by track and trace OR awaiting the results of a COVID 19 test.
xxxxxxxxxxxxxxxxxxxxxxxxxxxxxxxxxxxxxxxxxxxxxxxxx
Social Distancing – due to Covid 19 we ask that clients comply where practical social distancing of 2 metres or 1 metre plus (using your own PPR – masks/face covering/gloves). Where in public areas of the property – for example stairways – we ask that clients  be patient when allowing each other to pass – as everyone is required to adhere to social distancing.
xxxxxxxxxxxxxxxxxxxxxxxxxxxxxxxxxxxxxxxxxxxxxxxxx
PPE is equipment (e.g. masks/gloves) that will protect the user against health or safety risks. Guests are now legally required both for their own health and that of others, to wear their own Face Coverings  when in public areas of the property – for example on entering the premises , and on the various floor levels within the corridors. The Roseleigh does not supply Face Coverings  to guests. While Face Coverings  are compulsory in most public settings, there are exceptions to those who need to wear them. We ask that all guests use sanitising gel where provided – for example on entering the Roseleigh in the front porch.
xxxxxxxxxxxxxxxxxxxxxxxxxxxxxxxxxxxxxxxxxxxxxxxxx
If a guest is displaying signs of the coronavirus (COVID-19) virus , they should inform the owners of the Roseleigh, immediately self-isolate where they are to minimise any risk of transmission, and request a test. The guest will be expected to pay the costs of an extended stay. If they are confirmed to have coronavirus (COVID-19), as the risk to the host/owner cannot be mitigated – guests should make arrangements to travel home as safely as possible, whilst minimising risk to others.
Guests should follow government advice on dealing with possible or confirmed coronavirus (COVID-19) infection.
xxxxxxxxxxxxxxxxxxxxxxxxxxxxxxxxxxxxxxxxxxxxxxxxx
It is prohibited to leave electrical devices charging whilst unattended throughout the Roseleigh – as this is a high level fire hazard.
We reserve the right to unplug items left unattended.
No Smoking:
By popular request, in the interest of comfort and safety of our guests we operate a "No Smoking" policy throughout the property (THIS INCLUDES E-CIGARETTES). Should you choose to ignore this policy, you will be asked to leave and charged in full for your entire stay plus an additional £100 for specialist cleaning to your room. Payment will be taken from the card used to secure the room/s.
Parking:
Access to The Roseleigh car park is via Hartington Road. Up to nine spaces (subject to the way cars are parked) are available to the side and rear of the Roseleigh on a first come /first served basis (please note that we cannot reserve specific spaces) – parking is prohibited in front of the property for safety and access reasons. Additional parking is available nearby.
Valuables:
The proprietors cannot accept responsibility for loss of, or damage to, guests' property both in the property or our Car Park.
Public Lounge:
Due to the current situation the lounge facility will no longer be available – it has been converted to use as an extra breakfast room to assist with social distancing.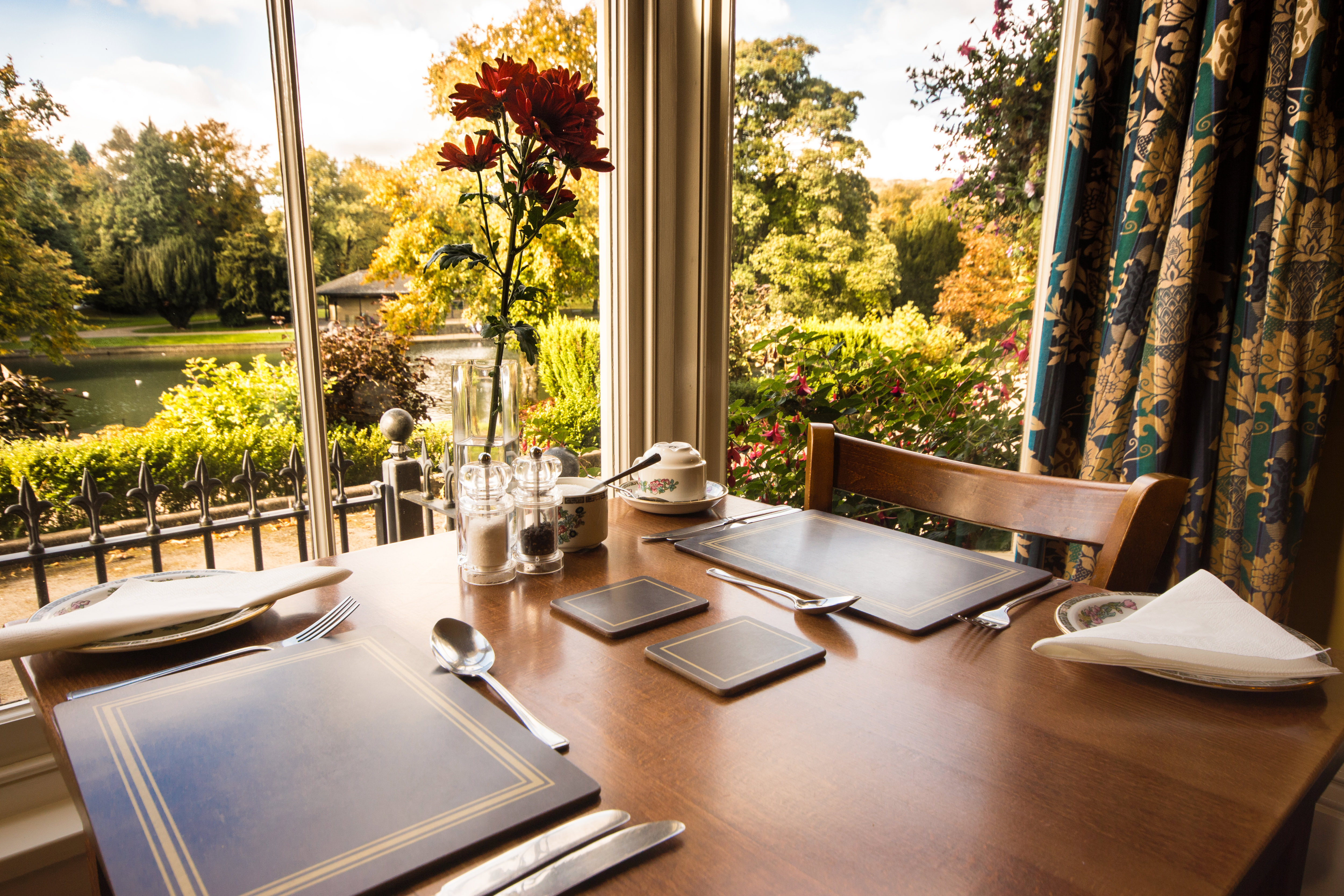 Breakfast Room
Complimentary Breakfast
We select as many items as possible from local producers to give you a true taste of the Peak District.
For starters you can request :
A choice of chilled Fruit Juices
Grapefruit Segments or Pear Halves or Prunes
Selection of Cereals
Porridge
Yoghurt
Selection of Cheese
Fresh Fruit
For your main breakfast you may select from:
A traditional Roseleigh breakfast: Bacon, Sausage, Beans, Tomato, Mushrooms and Free Range Egg/s
Vegetarian breakfast: Tomato, Mushrooms, Beans, Vegetarian Sausage and Free Range Egg/s
Scrambled Free Range Eggs & Smoked Salmon
Poached   Free Range Eggs & Smoked Salmon
Continental Breakfast – Croissants
Summer Pudding – Layers of  – Muesli , Pear Puree, Natural Yoghurt, Fresh Fruit of the day, Almond Flakes
A choice of freshly toasted white, wholemeal or granary bread with a selection of local jams, honey and marmalade available
Choose from a wide selection of teas, coffees and infusions.
Breakfast Times
In light of the current situation we have introduced the following :
Pre-Booked Breakfast times will be mandatory – please reserve at time of booking or prior to arrival subject to availability at time of booking/enquiry/arrival at Roseleigh.
If your desired sitting is not available due to already being fully booked we will allocate you the alternative option outlined.
We thank you in advance for your cooperation with this solution, as we have to comply with government directives on social distancing both in the interests of our guests and our staff.
Please note that one bedroom can have one breakfast sitting
(we cannot offer two sittings to a bedroom – for example if one guest wants the early breakfast and one guest wants the later breakfast)
Entry to dining areas will be a 15-minute window and guests will have to vacate by or before respective finishing times – to allow for functionality of this policy for everyone's benefit.
Entry Time 1st   sitting 0800-0815
Breakfast Sitting Finishes     0900
OR
Entry Time 2nd  sitting 0915-0930
Breakfast Sitting Finishes      1015
We would respectfully ask our guests to refrain from using mobile phones and/or laptops in the breakast room.  
Our family-run guest house offers relaxing and stylish accommodation. Place a booking